Being an Approved Driving Instructor is a Big Deal!
Have you got what it takes?
Everyone loves a good driving instructor. The best instructor's, the one's who puts their pupils at ease and that rarely needs to advertise because their pupils spread the word for them. It's a great career for calm, practical people who know how to get the best out of others. So what about you?
Does the following appeal to you?
Choosing The People You Want To Work With
Working The Hours Your Want To Work
Being Your Own Boss
Making A Difference To Peoples Lives
Scheduling Work Around Your Life, Not The Other Way Round!
Earning €25,000+ Per Year On Your Own Terms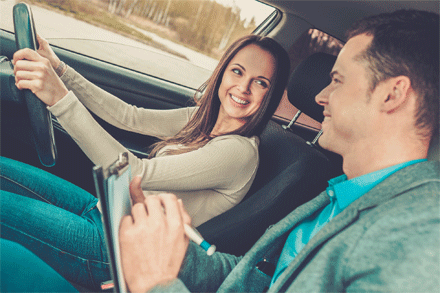 And living a rich life that only comes from massive job satisfaction!
If the answer is yes...then becoming a driving instructor may just be what you've been looking for.
And if it is, you next need to consider the following:
Choosing a driving instructor training school that will bring the best out in you
Getting good value for money on your training
How to start your own driving school business
How you will market yourself and get new students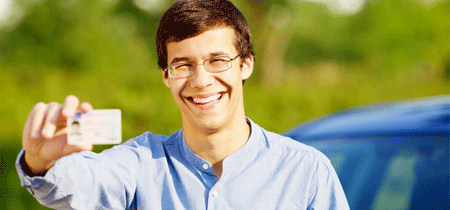 It's all very exciting and liberating. So let NUI Driving Instructor Training be your guide through all Stages of the ADI Qualification process and help you change your life for the better.
Unlike some driving schools we don't charge huge fees up front.
We don't charge for part one of your training. This is something you can easily study for free in your own time.
Training to become a driving instructor is a big commitment and it is important that the student and trainer are a good fit. Which is why we insist on a free consultation with all prospective driving instructors so we can get to know each other before we charge a cent or sign anything.
Driving instruction is a practical skill. The best training is always one-to-one in the car. We don't run classroom lessons with multiple candidates like many of training schools out there. Some schools slash costs by stuffing two or three trainees in the car at the same time. That means you don't get the vital one-to-one tuition you need to qualify. You won't find that happening with us.
When starting out on your own, it's good to have someone at your side. A guiding hand to stop you making silly beginners mistakes. We have a network of driving instructors that have successfully trained to be driving instructors with us and we provide a bridge for you to meet and get to know other working instructors and how they operate.
Everything You Need to Know Right Here
The NUI Driving Instructor Training website is stacked with loads of information about qualifying. Do you want to check your eligibility or learn more about the 3-phase process? You will find the answers to these questions right here including our training philosophy.
Where is the Best Place to do ADI Training?
Phases 2 and 3 are tested at the Athlone, Cork, Dundalk, Dublin (Finglas), Galway, Kilkenny, Letterkenny, Limerick, Mullingar, Rathgar, Sligo, Tralee and Waterford testing centres only, so it makes sense to choose driving instructor training services based in or near one of these key centres. NUI Driving Instructor Training is based in Dublin, Galway and Cork where we regularly follow the routes examiners use, and know their personalities well.
Choosing the Best Driving Instructor Trainer for You
The best driving instructor trainer is the one with a feel-good factor. Approved Driving Instructor training is all we do. We have chosen to dedicate ourselves to exclusively training new instructors because we know we have a lot to offer the industry. Teaching young people to drive and stay safe on our roads is a huge responsibility and we take pride in knowing that every instructor we train will deliver the very best driving lesson experience to the public. With this in mind, we offer:
A well respected professional service
More than two decades of experience
The most competitive rates in the business
Ireland's top RSA Approved Instructors
Driver training scholarship opportunities
Great post-training partner options with our strategic partners
These things are vital considering the strict criteria the Road Safety Authority sets. We are here to help you exceed them, which guarantees you come out able to deliver a service above the usual standards.
RSA Entry Criteria You Must Meet
Becoming an Approved Driving Instructor and serving a community is an important role. We are bound to ask for confirmation of tax compliance and a minimum two-year driver's licence in the applicable category. The RSA itself will put you through the Garda vetting process as an extra layer of protection for young drivers.
Two Ways to Become an ADI in Ireland
The qualification program comprises theory, driving and instructional modules. Depending on your personal profile the RSA / Road Safety Authority may allow exemption for all, some or none. NUI Driving Instructor Training is available to assist you with a combination of the following:
Formal training to qualify you to undergo RSA examinations
Motivation packages and completed applications for exemptions
Should you like to take this opportunity further we invite you to contact us for an exploratory discussion. We want you to be comfortable with us from the outset.